Child Psychologist In Wisconsin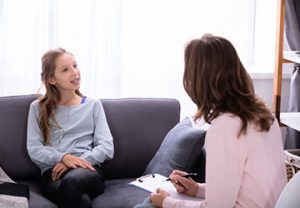 If you are in need of a child psychologist in Wisconsin, Sherman Counseling has multiple therapists on staff. We offer child counseling, teen counseling, adult counseling, family counseling and couples counseling all under the same roof. With multiple therapist offices to choose from, you can find a licensed child therapist near you.
Did you know that therapy is compatible with insurance? At Sherman Counseling, we accept plans from BlueCross BlueShield, Network Health, Aetna, WEA Trust, Humana, Arise Health Plan, Common Ground Healthcare Cooperative, WPS Health Insurance, and other insurance groups. We also work with insurance providers that accept out-of-network counseling services. To find out what your cost of care may be, give us a call at 920-230-2065.
Family Counseling And Child Counseling Near You
Some children respond well to individual counseling, while others do better with their families in the room. In many cases, we will recommend a combination of child counseling and family counseling. Your child therapist will help you find the right balance for your child, with compassionate support every step of the way.
All Counseling Services Are Confidential
You Will Be Matched with the Best Therapist for Your Family
Therapy Appointments Are Often Available within the Same Week
We Accept Most Insurance Plans
No Lengthy Pre-Authorization Process
Judgement-Free Counseling from Licensed Therapists in Wisconsin
Comprehensive Counseling for All Age Groups
Unlike other therapy groups in Wisconsin, we do not have a lengthy pre-authorization process. You can see a child psychologist in Wisconsin as early as this week or next week. Simply contact us to get matched with a therapist, and we will find the best setup for your family. Call 920-230-2065.
Multiple Therapist Offices With Convenient Appointment Times
Sherman Counseling has offices in Appleton WI, Green Bay WI and Oshkosh WI. All of our counseling centers have child therapists on staff, along with a diverse group of mental health specialists. Appointments are available Monday through Friday, with convenient office hours to serve you. If you're interested in working with a child psychologist in Wisconsin, contact the Sherman Counseling office nearest to you.
To Set Up A Consultation With A Child Psychologist In Wisconsin, Call 920-230-2065


Contact Sherman Counseling
Call 920-733-2065 and speak with one of our friendly intake specialists, or email us using the form below: