Counseling Center In Oshkosh, WI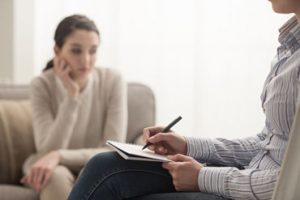 Mental healthcare should be accessible, affordable, and judgement-free. Here at Sherman Counseling, we believe that everyone should feel empowered to improve their quality of life. Our counseling center in Oshkosh, WI is committed to providing top-quality therapy services for people of all ages. We offer individual counseling, family counseling and couples counseling, and we work with infants all the way up to senior adults.
To learn more about our Oshkosh counseling center, give us a call at 920-230-2065.
An Unaffiliated Counseling Center With Fast Appointment Scheduling
At Sherman Counseling, you don't have to spend weeks getting a referral from a doctor. We are an unaffiliated counseling center in Oshkosh, WI, which means that we can accept patients from almost any network. Some new patient get in as quickly as the next day, depending on the therapists we have available and what the person's needs are. We will match you with the best therapist at our counseling center for your situation specifically.
No Lengthy Pre-Authorization Process – Get in to See a Therapist Quickly and Easily
Affordable Counseling Sessions Covered by Many Insurance Plans (Humana, BCBS, Aetna, WEA Trust, WPS, Arise, and More)
Experienced Therapists Who Specialize in Unique Areas of Mental Health Care
A Trusted Counseling Center in the Oshkosh Community
Individual Counseling, Couples Counseling and Family Counseling Available
Transparent Pricing with No Surprise Costs
Chronic Pain Management in Oshkosh, WI – Call 920-230-2065 to Learn More
If you would like to schedule an appointment at our Oshkosh, WI counseling center, contact us at 920-230-2065. The call is confidential, and there is no obligation.
Therapists With A Strong Referral Reputation In Oshkosh, WI
We receive phone calls every week requesting a specific counselor or therapist. New patients come to our clinic because their friends, family members or doctors have had a great experience with one of our providers. Our counseling center has a strong referral reputation in Oshkosh, WI because of our commitment to personalized and attainable therapy. You can see that for yourself from the moment you call our office.
To Schedule An Appointment At Our Oshkosh, WI Counseling Center, Call 920-230-2065


Contact Sherman Counseling
Call 920-733-2065 and speak with one of our friendly intake specialists, or email us using the form below: