Depression Treatment In Appleton, WI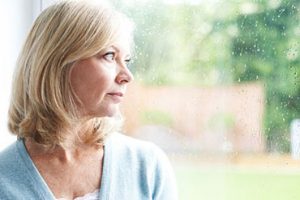 You don't have to deal with depression alone. This is one of the biggest catalysts for depression – the feeling of loneliness, hopelessness, and emptiness.
With depression treatment from Sherman Counseling, you will have an instant support system to guide you toward a better quality of life.
Rebuild relationships with friends and family members and improve your self-image along the way. Our depression therapists know which techniques you can use to get there. If you'd like to start your depression treatment, contact one of our Appleton, WI therapist offices at 920-733-2065.
Learn How To Control Depression And Conquer It
Almost every therapy process involves two concepts: identify the problem and find the solution. That's exactly what you'll do in depression treatment. Figure out what's causing your depression and what makes it worse day by day. Then learn how to cope with these triggers and how to prevent future depressive episodes. All of this happens in the comfort of our safe, confidential therapist office in Appleton, WI.
Personalized Depression Treatment Designed Just for You
Find the Cause of Your Depression and Work through It
Bring Closure to Past Issues, Like Trauma, Grief, or Low Self-Esteem
Learn Healthy Ways to Cope with Depression
Change Negative Thought Patterns That Fuel Your Depression
Work with a Depression Specialist in Appleton, WI
Get Additional Counseling for Anxiety, Stress, Relationship Struggles, and More
Pay an Affordable Rate for Appointments – We Work with Many Insurance Plans and Provide Transparent Pricing before Your First Appointment
Start Your Depression Treatment Fast, as Soon as the Next Day!
We have over 30 mental health professionals near Appleton, WI. We'll pair you with the best therapist for your individual needs. Contact our Appleton North or Appleton West office today at 920-733-2065 to learn more.
Trauma-Focused Cognitive Behavioral Therapy In Appleton, WI (TF-CBT)
TF-CBT is a form of depression treatment often used to help children, teens and young adults overcome traumatic experiences. However, it can be used for clients of all ages, especially those with PTSD. The process involves breathing techniques, muscle relaxation strategies, trauma processing, and more, all with the guidance of a specially trained depression therapist. TF-CBT teaches the client how to pinpoint negative thought patterns and reverse them to bring closure to a traumatic event. We offer TF-CBT in Appleton, WI, along with many other personalized depression treatment programs.
To Learn More About Depression Treatment In Appleton, WI, Call 920-733-2065


Contact Sherman Counseling
Call 920-733-2065 and speak with one of our friendly intake specialists, or email us using the form below: