Depression Treatment In Oshkosh, WI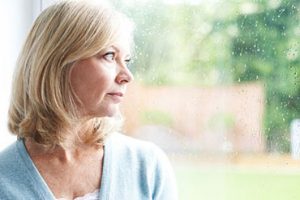 When you need someone to talk to about your depression, Sherman Counseling is here for you. We provide affordable, judgment-free depression treatment in a calm, relaxing environment.
Our therapist office in Oshkosh, WI has several mental health professionals who specialize in depression therapy. We will pair you with the one who can best help you through your depression.
Give us a call at 920-230-2065 to schedule your first appointment.
Don't Fake Happy – Be Happy!
By now, you're probably used to putting on the act of happiness. People with depression tend to wear a mask around others, never revealing how bad they feel inside. The goal of depression treatment is to eliminate the need for that mask. Get to the root of your depression and conquer it. This all happens with the guidance of a professional depression therapist with years of experience. We have several depression specialists in the Oshkosh area, and we will match you with the best one for your individual needs.
Recognize Negative Thinking Habits That Make Depression Worse
Find the Cause of Your Depression and Treat Your Symptoms at the Root
Improve Your Self-Image and Overcome Longstanding Insecurities
Feel Safe in a Comfortable, Judgement-Free Therapist Office in Oshkosh, WI
Bring Closure to Traumas from Your Past
Learn How to Manage Depression Symptoms from Day to Day
Get More Rest and Have More Energy Throughout the Day
Discuss Your Thoughts, Feelings, and Experiences with a Therapist You Can Trust
To schedule an appointment for depression treatment, call 920-230-2065. One of our office workers in Oshkosh, WI will gladly assist you.
We Offer Chronic Pain Management In Oshkosh, WI
If your depression is a result of chronic pain, we have specialized therapy programs to help that. Our chronic pain management program can be used for arthritis treatment, headaches, migraines, joint pain, injury on the job, and much more. It can also help you overcome struggles after major life transitions or high levels of stress. Get your life back and continue to thrive well into the future. The amazing team here at Sherman Counseling in Oshkosh will guide you every step of the way.
Next Week And Next Day Appointments Available! Call Our Oshkosh Therapist Office At 920-230-2065


Contact Sherman Counseling
Call 920-733-2065 and speak with one of our friendly intake specialists, or email us using the form below: