Family Counseling In Wisconsin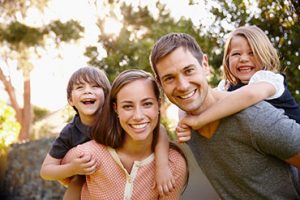 Sherman Counseling has offices in Green Bay Wisconsin, Oshkosh Wisconsin, and two locations now in Appleton.
Our team of compassionate counselors and support staff will guide your family through the initial intake; and even assist with your insurance provider if necessary.
We provide comprehensive family therapy and counseling services such as:
Blended Family Counseling And Couples Counseling
Teen Counseling And Counseling For Children
ADD And ADHD Treatment And Family Support Counseling
Psychological Evaluations, Giftedness Testing And Psychological Testing
Telepsychology Counseling For More Convenience
And Many Other Counseling Services For Your Family
We are licensed mental health professionals in Wisconsin offering premiere family counseling services, and we accept most insurances. Our clinical approach is very unique and offers your family a variety treatment options for a better outcome. Sherman Family Counseling is a licensed Wisconsin counseling center with multiple locations and extensive mental health resources.
Custom Marriage And Family Counseling For Every Family
Our confidential family counselors and family therapists use proven treatment plans. Sherman Counseling in Wisconsin is trusted, and we are Wisconsin state licensed for many family mental health services. You can rely on us to address root cause issues that keep you and your family from enjoying a better family lifestyle with deeper connections. In addition, our family counselors understand the desire every family member has to be listened to and heard in a judgment-free environment.
The Wisconsin family counselors and therapists at Sherman Counseling use their experience and expertise for all marriage and family counseling issues, and we rapidly address each family's needs. Sherman Counseling in Wisconsin has a long history of exceptional mental health care, and is a leading family counseling center you can trust.  Call today and begin your family's journey to a happier and healthier family life.
Referred By Local Wisconsin Area Schools And Hospitals
Sherman Counseling Centers care about Wisconsin families like yours. We are recommended and referred by local schools and hospitals as a leading mental health provider for various family struggles. Our family counseling centers in Wisconsin offer:
Group And Individual Therapy For Children, Teens And Adults
Individual Counseling For Men And Women
Pre-Marital Counseling And Co-Parenting Counseling
Divorce Prevention And Couples Counseling
Anxiety And Depression Treatment, And Alcohol Abuse Programs
In addition, our support team can match you and your family with the best family counselor for your specific needs and goals. Sherman counseling in Wisconsin offers your family and loved ones confidential and trusted family counseling, teen counseling and marriage counseling. Our experienced counselors, therapists, teletherapists, and psychiatrists offer compassionate care and advanced clinical approaches that are proven and personalized for every family.
Experienced And Confidential Wisconsin Family Counseling Near You


Contact Sherman Counseling
Call 920-733-2065 and speak with one of our friendly intake specialists, or email us using the form below: