Anger Management In Oshkosh WI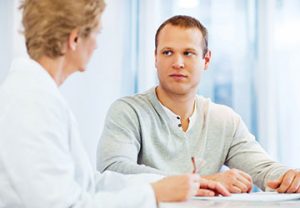 Anger management issues can stem from a number of sources. Perhaps you had a trauma in your life that altered your perspective. You may be dealing with a co-occurring issue, such as depression. Whatever the case may be, you can benefit from anger management counseling.
Sherman Counseling offers confidential anger management in Oshkosh WI. During the process, you will be matched with the best therapist for your needs. Then you can discuss factors that may have contributed to your emotions, and you can learn how to control your reactions to future situations. It all starts with a simple phone call to 920-230-2065. Ask about our anger management services and learn about the options available to you.
Evidence-Based Anger Management Solutions
At Sherman Counseling, our therapists use proven strategies in all of their counseling services. Each client receives personalized suggestions for their needs and lifestyle. In the case of anger management, you can learn healthy coping strategies to manage emotions as they arise. You can also identify your anger trigger so you can be prepared for situations in the future.
Here are some of the benefits of anger management in Oshkosh WI:
Licensed Therapists Who Specialize in Anger Management
Personalized Advice Based on Proven Anger Management Strategies
Affordable Counseling Services Compatible with Many Insurance Programs
Confidential Anger Management in a Comfortable Setting
Couples Counseling and Family Counseling Available
Solutions for Underlying Issues, Such as Trauma Counseling and Depression Counseling
Stress Management Tips Fit for the Modern World
To schedule an appointment with an anger management therapist, call 920-230-2065.
A Confidential, Judgement-Free Environment
Your privacy is protected with Sherman Counseling. You will not be judged for the nature of your circumstances. Your therapist wants you to achieve a better quality of life. That is always the goal. Speak out about the obstacles in your life, and learn how to overcome them with positive support.
For More Information About Anger Management In Oshkosh WI, Call 920-230-2065

Contact Sherman Counseling
Call 888-474-1344 and speak with one of our friendly intake specialists, or email us using the form below: