Best Therapist In Appleton WI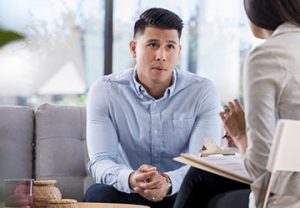 When it comes to finding the best therapist in Appleton WI, it's important to think about your personal needs. What are you hoping to gain from therapy? What kind of therapist is best equipped to assist you?
At Sherman Counseling, we have therapists in a range of specialties. This includes individual counseling, couples counseling, child counseling, family counseling, marriage counseling, and much more. If you are interested in therapy but aren't sure who to work with, we are here to help. We will match you with the best therapist for your specific needs, right here in Appleton WI. Contact us at 920-230-2065 to find a therapist near you.
Get Matched With The Best Therapist For You And Your Family
Sherman Counseling provides mental healthcare for all ages. If your child is struggle in school, therapy could help. If you have tension in your marriage, therapy could help. If you are in a difficult transition in your life, therapy could help. Let us pair you with the best therapist to support you through this time in your life.
Depression Counseling and Anxiety Counseling Using Evidence-Based Treatment Methods
Personalized Therapy Solutions and Coping Strategies
Complete Counseling Services for Children, Adults, Couples and Families
Confidential Marriage Counseling, Anger Management Counseling, Psychiatry Services, and More
A Comfortable Space to Discuss Your Experiences and Overcome Your Struggles
Licensed Therapists Who Truly Care about Their Clients
Fast Appointment Scheduling – See a Therapist as Early as This Week!
Highly-Rated Counselors Who Receive Many Client-to-Client Referrals
To learn more about our counseling services in Appleton WI, call 920-230-2065.
We Have Two Therapist Offices In Appleton WI
Sherman Counseling has two locations in Appleton WI. Both of our therapist offices are family-friendly environments, and we have convenient appointments at both locations. If you would like us to verify insurance before your first appointment, we will gladly do so.
To Find The Best Therapist In Appleton WI For You, Contact Sherman Counseling At 920-230-2065

Contact Sherman Counseling
Call 920-733-2065 and speak with one of our friendly intake specialists, or email us using the form below: