Counseling Center In Wisconsin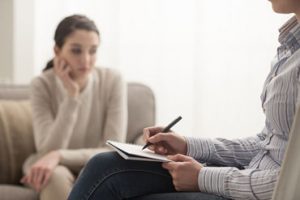 Looking for a counseling center in Wisconsin? A therapist you can trust with counseling services that fit your insurance plan – that's what you want and, more importantly, what you deserve.
Here at Sherman Counseling, we offer insurance-friendly therapy at several locations in Wisconsin. We match each client with a counselor or therapist that best suits his or her needs. Whether you're looking for anxiety treatment, depression counseling, grief counseling, trauma counseling, or other mental health services, our counseling center is here to assist you.
Contact us at 920-230-2065 to schedule an appointment with a counselor in Wisconsin.
A State-Certified Counseling Center With Great Referral Rates
Many of our patients come to us because of a direct referral. An existing patient or another doctor suggests a specific counselor or therapist. Our professionals have a great reputation in the community, which is why Sherman Counseling has become a trusted name in Wisconsin. We are an unaffiliated counseling center, so we do not have to abide by a strict pre-authorization program. We can get you in to see a therapist as quick as possible so you can improve your quality of life.
Quick Appointments, Sometimes as Early as the Next Day
Licensed Therapists Who Truly Care about Your Well-Being
Affordable Counseling with No Hidden Fees
Flexible Scheduling to Accommodate Your Busy Life
Therapy Available for All Age Groups, Including Children, Teens and Adults
Personalized Counseling Designed to Fit Your Lifestyle
A Comfortable Counseling Center with a Friendly Atmosphere
Multiple Therapist Office Locations in Wisconsin
Call 920-230-2065 to set up an appointment at a counseling center in Wisconsin.
Our Wisconsin Counseling Centers Accept Many Insurance Plans
At Sherman Counseling, we believe mental health care should be attainable for everyone. That's why we provide transparent pricing with no hidden fees. We accept many forms of health insurance, including: Humana, Arise Health Plan, Common Ground Healthcare Cooperative, BlueCross BlueShield of Illinois, Network Health, WPS Health Insurance, Aetna, WEA Trust, and more. You deserve quality therapy services, and you shouldn't have to pay a fortune to get them. Contact our counseling center to see how affordable mental health care can be.
Find A Wisconsin Counseling Center Near You | Call 920-230-2065 To Reach Sherman Counseling


Contact Sherman Counseling
Call 920-733-2065 and speak with one of our friendly intake specialists, or email us using the form below: