Eating Disorder Treatment
Eating Disorder Treatment In Oshkosh WII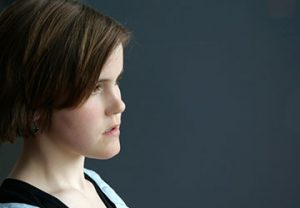 Sherman Counseling offers eating disorder treatment in Oshkosh WI. This includes binge eating disorder therapy, bulimia recovery, anorexia counseling, and other treatment services. Our programs are therapy-based, which means they are focused on the mental side of eating disorder treatment. This can help you reverse behaviors and thought processes that contribute to the eating disorder.
You may schedule an appointment with an eating disorder specialist by calling 920-230-2065. Our friendly staff members will gladly answer any questions you have about the process.
Personalized Eating Disorder Treatment In Oshkosh WI
Eating disorders rarely have to do with weight. Instead, they stem from trauma, depression, anxiety, and other conditions. The symptoms of the eating disorder are the result of those experiences. By treating the source of the matter, you can gain control of the eating disorder.
At Sherman Counseling, we provide personalized eating disorder treatment in Oshkosh WI. Your therapist will work with you to pinpoint the source of your eating disorder and find solutions that fit your lifestyle.
Eating Disorder Treatment for Bulimia, Anorexia, Binge Eating Disorder, and Other Conditions
One-on-One Counseling with a Licensed Therapist in Oshkosh WI
Effective Eating Disorder Treatment with Proven Results
Therapy Solutions That Tackle the Source of the Issue
Individual Counseling and Family Counseling Available
Personalized Care Plans for Each Client
If you would like to set up a consultation for eating disorder treatment, contact Sherman Counseling at 920-230-2065.
See A Therapist Quickly And Easily
As an unaffiliated therapist office, we do not require lengthy pre-authorization. Other counseling centers may take weeks to verify the information before you can set up an appointment. At Sherman Counseling, you can schedule an appointment as early as this week! We believe that counseling services should be accessible and affordable. Give us a call to learn about eating disorder treatment in Oshkosh WI, and we will schedule an appointment at your convenience.
To Schedule An Appointment For Eating Disorder Treatment In Oshkosh WI, Call 920-230-2065

Contact Sherman Counseling
Call 920-733-2065 and speak with one of our friendly intake specialists, or email us using the form below: