Faith-Based Counseling In Oshkosh WI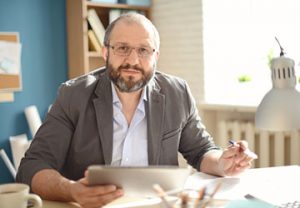 Are you interested in faith-based counseling in Oshkosh WI? This has a variety of applications, from depression treatment to grief counseling to marriage counseling and more. You can get all the benefits of evidence-based counseling services, but you can also find solutions that align with your faith. We have licensed and experienced therapists on staff to help you and your family.
To schedule an appointment for faith-based counseling in Oshkosh WI, call Sherman Counseling at 920-230-2065. Your information will remain private and confidential.
Faith-Based Counseling For Children And Adults
At Sherman Counseling, we work with clients of all ages. Perhaps you're looking for a counselor who can help your child improve his social skills. Maybe you're looking for a therapist to resolve conflicts in your marriage. Whatever the circumstances may be, we have a professional to assist you. Several of our experts have experience with faith-based counseling, and they are all highly educated. At our counseling center in Oshkosh WI, you can look forward to:
Confidential Therapy with a Licensed Counselor (Get Matched with the Right Provider for You)
Faith-Based Counseling Services for the Whole Family, Including Couples Therapy and Family Counseling
A Judgement-Free Space to Talk about Your Personal Struggles
Personalized Solutions Designed for Your Lifestyle and Goals
Complete Therapy, Including Depression and Anxiety Treatment, Trauma Counseling and More
Highly-Rated Faith-Based Counselors in Oshkosh WI
Give us a call at 920-230-2065 to find out more about faith-based counseling in Oshkosh WI.
Convenient Appointment Scheduling From An Insurance-Friendly Therapist Office
We take the hassle out of scheduling an appointment for faith-based counseling in Oshkosh WI. You don't have to go through a lengthy process just to see a counselor. Contact our office and answer a few simple questions to determine which therapist is right for you. Then we will schedule a time that suits you, sometimes as early as the same week! Appointments are available Monday through Friday from 8:00 AM to 5:00 PM.
Want To Learn More About Faith-Based Counseling In Oshkosh WI? Call Sherman Counseling At 920-230-2065

Contact Sherman Counseling
Call 920-733-2065 and speak with one of our friendly intake specialists, or email us using the form below: