Medication Management In Green Bay WI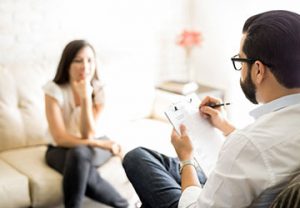 Sherman Counseling offers confidential medication management in Green Bay WI. You will be matched with a licensed psychiatrist for long-term or short-term medical mental healthcare. Some clients receive psychiatry services after visiting one of our therapists. Others see a psychiatrist through a direct referral. Whatever the circumstances may be, we have solutions available for you.
We have convenient office hours, and we work with many insurance providers. Give us a call at 920-544-5294 to find out more about medication management in Green Bay WI.
Do I Need Medication Management In Green Bay WI?
Medication management involves prescription medication for select mental health conditions. For instance, someone with severe depression may require medication management to receive anti-depressants. A psychiatrist must assess a person's health history, mental health needs, and lifestyle to determine the appropriate medication(s) and dosage levels. Our licensed psychiatrists are highly trained to provide top-quality medication management in Green Bay WI.
Medication management may be required for:
Anxiety Treatment
Depression Treatment
Bipolar Disorder Treatment
Mood Disorder Treatment
Schizophrenia Treatment
OCD Treatment
PTSD Treatment
ADHD Treatment
And Treatment for Other Conditions
If you would like to learn more about medication management and our other psychiatry services in Green Bay WI, contact Sherman Counseling at 920-544-5294. Our friendly, knowledgeable staff members will answer any questions that you have.
Confidential Counseling From Trusted Therapists In Green Bay WI
Many of our clients use a combination of therapy and psychiatry for their mental healthcare. At Sherman Counseling, we offer a range of counseling services in Green Bay WI and surrounding areas. This includes couples counseling, family counseling, depression counseling, anxiety counseling, grief counseling, and more. All of our counseling services are completely confidential. Our therapists and psychiatrists have high referral rates because of their commitment to quality care. Experience this for yourself by contacting Sherman Counseling in Green Bay WI.
For More Information About Medication Management In Green Bay WI, Contact Sherman Counseling At 920-544-5294


Contact Sherman Counseling
Call 920-733-2065 and speak with one of our friendly intake specialists, or email us using the form below: