Sex Therapist In Green Bay WI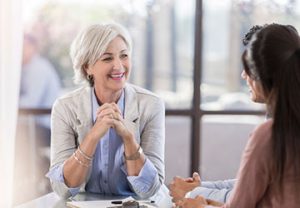 Sherman Counseling offers sex therapy, couples therapy, marriage counseling, and a range of other mental health services. If you are searching for a sex therapist in Green Bay WI, we will gladly match you with one of our professionals. Each client is paired with the best counselor to best address their needs.
We do not require an extensive pre-authorization process to see a sex therapist. Our office accepts many forms of insurance, including plans from Arise Health Plan, Humana, Network Health, WEA Trust, WPS Health Insurance, Aetna, BlueCross BlueShield, Common Ground Healthcare Cooperative, and other providers. Contact us at 920-544-5294 to schedule an appointment.
What To Expect From Sex Therapy
Therapy is a personalized experience, regardless of the topics involved. Every person has specific goals they want to achieve with therapy. Your sex therapist will listen to your concerns and help you find solutions for your troubles. Along the way, you can…
Talk to a Sex Therapist One-on-One – All Therapy Appointments Are Confidential
Discuss Your Sexual Struggles in a Positive, Non-Judgmental Environment
Get Personalized Advice Catered to Your Lifestyle and Goals
Discover the Root Cause of Sexual Struggles
Bring Closure to Traumas from Your Past
Work on All Aspects of Your Mental Health, Such as Depression, Anxiety or Low Self-Esteem
Find the Best Solutions for Each Obstacle
Receive Couples Counseling or Family Counseling, If Desired
It all starts with a phone call to 920-544-5294. The call and all therapy appointments are completely confidential. If you have questions before meeting your sex therapist, one of our knowledgeable staff members will gladly assist you.
Your Sex Therapist Will Never Judge You
You have nothing to be embarrassed about – absolutely nothing. Our sex therapists are kind, compassionate, open-minded, and eager to help. Consider this a safe space to discuss the most intimate struggles in your life. You will receive positive support every step of the way.
To Schedule An Appointment With A Sex Therapist In Green Bay WI, Call 920-544-5294


Contact Sherman Counseling
Call 920-733-2065 and speak with one of our friendly intake specialists, or email us using the form below: